Dear Marketer,
If you are sick and tired of all the hype - everything from the latest "commission" whatever to "secret" something products – you are not alone.
Enough with fads and short term trends. If you want to create everlasting wealth online, there is only one way to do it and that is to create REAL VALUE products. Period.
But just how does someone go about it?
Yes, product creation is a nightmare for most… and that's the #1 reason which stop people in their tracks.
But does it have to be this way?
The answer is… a resounding NO!
Product creation does not mean that you need to be an expert in your field.
Heck, it doesn't even mean that you'll need to break the bank to find someone who is and pay them to create content for you.
There are plenty of ways to generate excellent content.
I should know, as I've published many digital products and conducted seminar workshops throughout the years.
These techniques I'm about to share is the reason that...
Whoops. Let's backtrack for a minute.
Google me. You'll see that I've created tons of products online and believe me, creating content isn't difficult at all. I'm going to show you just how easy it is to create your very own EXCELLENT product, something you'd be proud to call your own.
But heres the thing.
I'm going to let you in on a secret. Because this is huge.
*Drum roll please*


Almost never will.
When you do the mathematics, you will quickly realize that peddling merely just a single product is going to build your wealth at a snail's pace.
Even if you do sell hundreds or thousands of copies of it, there is simply no leverage in that.
Then some smarter marketers have learned to boost their sales count by a margin with the use of One-Time Offers. You know, throw in an Upsell to your buyers after they make their initial purchase. If every 1 in 2 of your buyers snap up your offer, you can boost your sales by 50%.
And if they don't buy your One-Time Offer?
You can always downsell them with a cheaper product, and save some sales you would have otherwise lost.
The idea of boosting your sales count by 50% sounds good but…


The Internet Marketing landscape has changed tremendously in the past 30 months.
When you realize with a jolt that you are up against competitors who outsell you and outgun you at every turn, and buyers are spoilt with choices, this is no time to be subtle.
And if you are selling products that are in the low and middle ticket range under $100 (where most marketers are) a single Upsell can only generate you so much income.
So after going back to the drawing board, giving my upcoming product launches and online business a complete overhaul in design, I've come up with a new business model that:
Skyrockets my Customer Lifetime Value (Once a customer, Always a customer!)
Puts in 4.6 times More Income from sales of my digital products and services
Maximizes my Upsell conversion rates to 77% instead of the usual 50%
And all these achieved with no extra buyers or extra traffic!
With 7 Perfect Reasons:
Make your first (or next) million faster. When you can generate
$668 to $3188 PER
customer, it is definitely going to be faster to reach your million than if you command a timid price of 7 bucks. (Even if you set the bar lower, you are still going to get there only
FASTER
)
Premium perceived value. When your customer sees you have an impressive line of offers he already knows you mean business, and buyers take you more seriously than the guy one website ago selling just one puny product.
Yes, there are people who will buy everything in your sales funnel! Speaking from experience, it is not uncommon for buyers to snap up EVERYTHING in my sales funnel. While not every buyer will behave that way, you have a better chance of selling 1 or 2 Upsells vs. just a single One-Time Offer.
Why put your high ticket offer in the backend… when you can bring it to the front lines NOW? There's no need to wait to whip out your $2000 program several days later when you can bank in on the customer's buying trance like RIGHT NOW!
It is easier to sell more stuff to the same buyer vs. finding a new buyer and doing all the persuading all over.
Big companies do it all the time. GoDaddy does it. Domino's Pizza Online does it…
And so do 7 figure and 8 figure marketers from around the world! Will YOU be next?
Let me show you just some of my many groundbreaking results from implementing everything I teach in my training program.
(This is REAL, irrefutable proof that this thing makes money like clockwork, hands down!)
So you're probably wondering….
WHAT IS THE SECRET?
NOT A Push Button Software
NOT About Exploiting "Loopholes"
NOT About Conventional Blogging and Affiliates
NOT PPC / CPA / PPV
NOT About Using Google
NOT About Using Social Media Like Facebook or Twitter
I bet that piqued your curiosity, didn't it? And here's the thing.
The secret is *A LOT* easier than you think…
Short Answer: HAVE A STRONG SALES FUNNEL
Ever noticed that every time you go to McDonald's and place an order, the cashier guy will ask you:
"Do you want fries with that?"
And its not just the restaurant business that offer 'Upsells'… Even online businesses like GoDaddy and Amazon do it too!
And all the established Internet Marketing Gurus you know of ? Yep, you can bet your bottom dollar they do it too!
Selling just one product is almost NEVER going to make you rich.
When you do the math, peddling merely one single product is going to build your wealth at a snail's pace.
And even if you sell 100's or 1000's of copies, there's simply NO leverage in that!
Looking back, I shudder to think that WAS ME just some years ago… And over the years, I've refined my sales process and came up with a sales funnel design that I use and have tweaked to what it is today……
Several product launches and a few major sales funnel tweaks later, I have conceived and designed the Internet Sales Machine™ training program to thoroughly explain the latest version of my million dollar blueprint.
Here's What You Will Learn…
My Inner Circle Coaching students have paid anywhere from $497 to $997 to learn this. Myself? I paid $500 – $4000… just to learn different aspects of the business!

And don't get me started on the guesswork and riddles I have to still piece out on my own from there.

And it wasn't a couple more years before I refined and improved the system to what it is today.

Right now you can get the entire Internet Sales Machine™ training system for a one-time payment of only $297 $77.

That's no misprint. No typo.

To be fair, this training system course doesn't come with personal coaching, or one-to-one 'lifetime' support, or seminar networking opportunities, or any other perks that my Inner Circle Coaching students get.

I want to reach many people with this. There's no 'scarcity factor' gimmick. And I know you will love this; wait until you see what else I have in store for you.
By right, I don't need to offer any extra bonuses since Internet Sales Machine™ in itself is a powerful all-in-one solution. But tell you what, here are more wealth-building bonuses to up the ante but only IF you act now:
P.S. This is hands down the easiest and smartest way ANYONE can go from absolutely nothing to banking in hard, cold cash like a boss. Once you see this, you will know why I am always excited about it and I know you will be too. Just as my Inner Circle students are. Just as my business associates are.
That is why I am going as far as to stake my reputation on this with a 100% satisfaction guarantee, or it's your money back. I'll be shouldering the entire risk of your investment for the next 60 days so you're free to give this a run under no obligations.
P.P.S. Here are even more testimonials: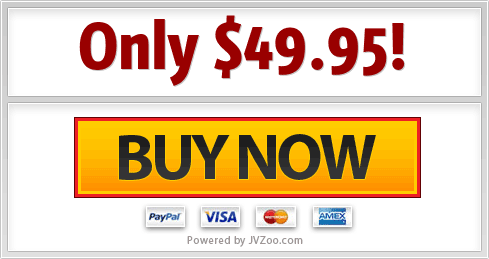 Copyright © Musemancer Marketing SDN. BHD. All rights reserved.
Earnings Disclaimer | Privacy Policy | Support Helpdesk | Affiliates Make Money